For units heading out on any extended trail event, a high adventure trek or a canoe trip; you may want to give some thought to packing the SPOT Personal Tracker with one of the leaders. This handy little device works even where cell phone coverage is poor or non-existent and has some neat features:
911 Emergency Notification
Non-Emergency Help Request
Check in notifications
Progress tracking on a Google map
These functions would allow somebody back home to track your unit's progress and notify authorities with your location if you missed a check-in point or if you were not progressing on schedule. The device is a little pricey and requires a subscription, but could be very handy if an emergency situation developed. For more information check out the manufacturer's web site: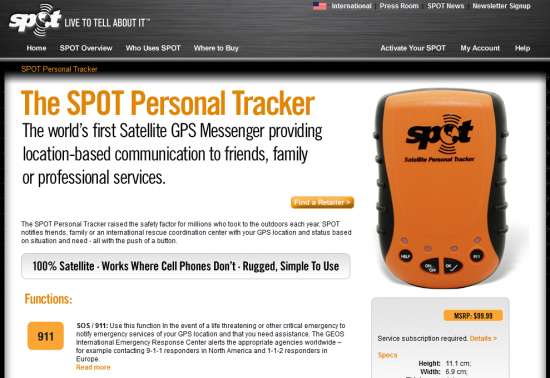 The NetCommish is not associated with SPOT LLC and derives no benefit or profit from this posting. I just thought this was pretty slick and might be helpful, so thought I would share it with you.