Cartoonist Rich Diesslin is offering a free 3″ retro patrol patch with the purchase of either a CD or book of his Scouting Cartoons. The patch for the Flying Flaming Screaming Penguin Patrol is depicted below: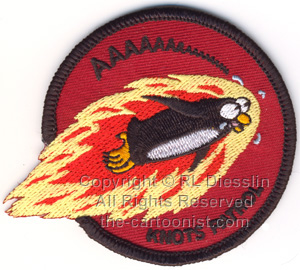 To find out more about the patch visit http://usscouts.org/usscouts/cartoons/2012nov.asp.
And for those of you that just like the odd patch, they are for sale at $5.00 each when purchased separately.