askand111
By
admin
on
November 12, 2011
in
About admin
Michael F. Bowman is Vice President for Services and Board Member, U.S. Scouting Service Project, Inc. He has served as the primary webmaster for the U.S. Scouting Service Project, Inc. since 1997 and has operated the NetCommish web site since 1994.
More information about The NetCommish
Loading
Hint: Use Andy as a search term
Click on one of the A buttons to make the font size on this page larger or smaller.

Resize Content
About Andy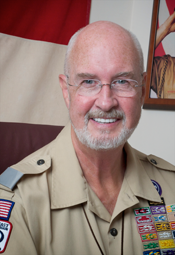 Andy is a serving commissioner with a long history in Scouting.
Drop me a line
|
Read More
.
Scouting Cartoons
Internet Scout Patch

Earn the Internet Scout Patch
More information.
Support This Site