NYLT Leadership Academy Special Issue
Rule No. 63:
"Co-leaders" who agree to share 100% of the responsibilities will each accomplish 10%.
---
Good morning Andy,
The BSA National Leadership Development Committee has approved the national promotion of the Northeast Region's NYLT Leadership Academy program (formerly YSDC—Youth Staff Development Camp—designed to provide the same youth staff development experiences that used to be the foundation of the NJLIC—National Junior Leader Instructor Course—at Philmont).
You and all other NYLT-involved or interested Scouters are cordially invited to visit Camp Snyder this coming July to see first hand what the NYLT Leadership Academy offers councils for the development of their council-based NYLT youth staffers. In addition, there's a scholarship program available to Scout participants from councils that haven't sent Scouts to the program in prior years: Send two Scout participants and the second Scout's $350 fee is waived! (See the website for details.)
Please spread the "word" among your Scouting colleagues who are involved with NYLT. Thank you for your efforts on behalf of the NYLT Leadership Academy. (John Glockner, Northeast Region Volunteer)
---
2012 NYLT Leadership Academy Registration now open.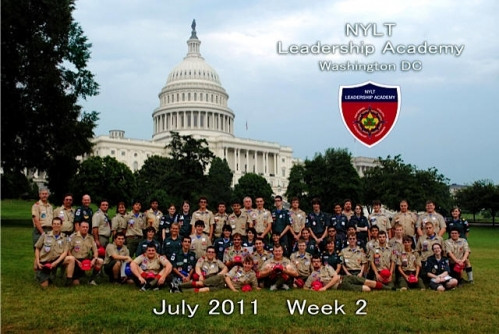 ---
The NYLT Leadership Academy trains youth staff to be world-class presenters, evaluators, and leaders of their council NYLT course. We're a direct descendant of the National Junior Leader Instructor Camp (NJLIC) previously offered at Philmont Scout Ranch, and the Train-The-Trainer courses originally delivered at Schiff Scout Reservation. You can find the NYLT Leadership Academy at http://www.NYLT-LeadershipAcademy.org/.
NYLT Leadership Academy uses the NYLT syllabus and course content to help participants learn presentation skills and servant leadership through receiving and providing feedback every day. Midweek, participants hike Washington D.C. making presentations in formal settings. Participants return to their courses with additional knowledge, leadership skills, confidence, and unparalleled enthusiasm. NYLT Course Directors report their courses being more youth-led, and taken to new levels by NYLT Leadership Academy alumni.
In 2012 NYLT Leadership Academy will be offered two different weeks.
In 2012 NYLT Leadership Academy will be offered two different weeks.
Week 1 July, 15 – 21
Week 2 July 22 – 28
When the calendar opens, select July 2012 and then your desired week.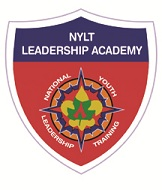 Where Leaders Take Flight!
As a former staffer of NAYLE, NJLIC, NYLT, and all the way back to National JLTC at Schiff, I'm delighted to oblige! Have a super summer!
Happy Scouting!
Andy
Have a question? Facing a dilemma? Wondering where to find a BSA policy or guideline? Write to askandybsa@yahoo.com. Please include your name and council. (If you'd prefer to be anonymous, if published, let me know and that's what we'll do.)
[No. 296 – 3/10/2012 – Copyright © Andy McCommish 2012]